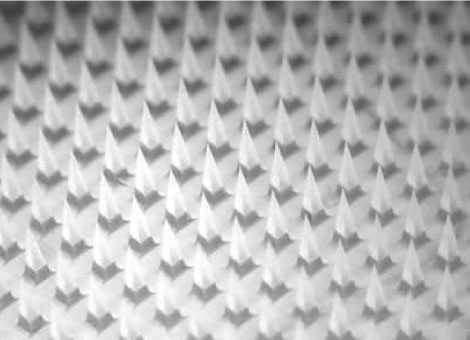 MANUFACTURING
OF MICRONEEDLES
We have ISO 13485 production facilities for manufacturing plastic microneedles. We also have a GMP-compliant pilot facility for making dissolving microneedles for use in clinical trials.
We are able to support our customers from prototyping, pilot run to mass production.
One of the key issues in manufacturing of dissolving microneedles is drug loading. Utilizing our proprietary fabrication techniques, a large dose (0.1mg) of drug can be loaded onto the tips of a 15×15 array patch.